---
Ensure Security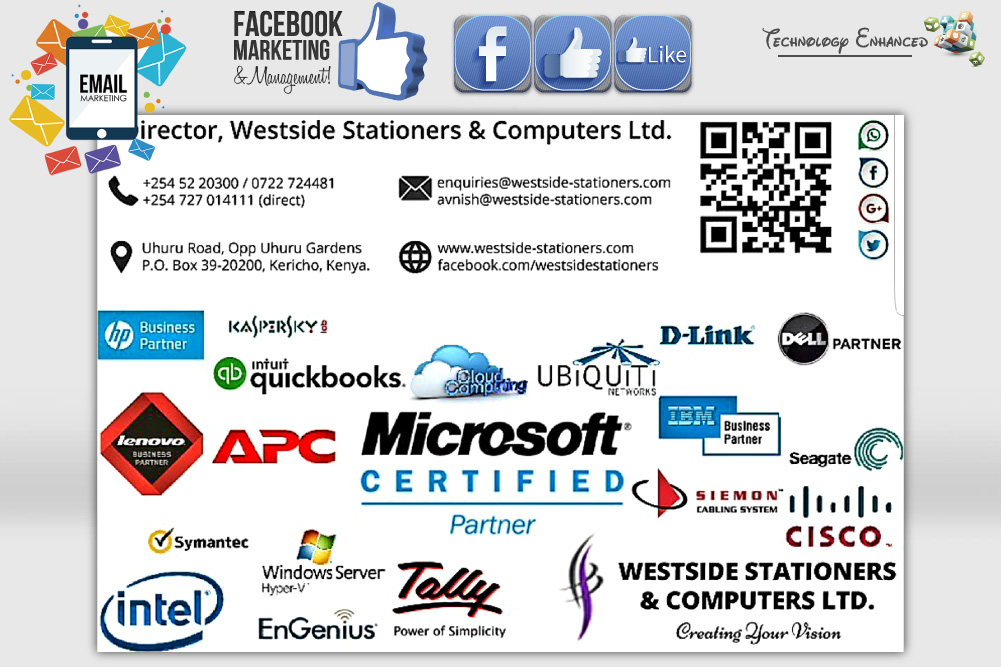 In today's fast moving world of technology its important that the correct technology is applied in all areas of business and CCTV is no exception.
Westside Stationers & Computers Ltd.
Registered Address: P.O. Box 39-20200, Opp Uhuru Gardens, Uhuru Road, Kericho town
Contacts: 052-20300/0722724481/0727014111
Website: www.westside-stationers.com
Email: [email protected]
Email Marketing by Technology Enhanced!
TEL COMPANY KENYA   www.tel.co.ke